How to Apply False Eyelashes – DIY Method
  Are you tired of using the same old natural look every time you go out? Then it's time to step up your eyeliner game. False eyelashes are a popular beauty trend among celebrities and fashion icons. They are especially useful when you want to accentuate your eyes without relying on heavy eye makeup. When it comes to falsies, there are two main types: individual lashes and strips. Individual lashes are perfect if you want to target specific locations like the inner or outer corner of your eyes, whereas strips offer a more user-friendly experience for people who have difficulty applying individual lashes. In this blog post, we will teach you different ways to apply false eyelashes and their pros and cons.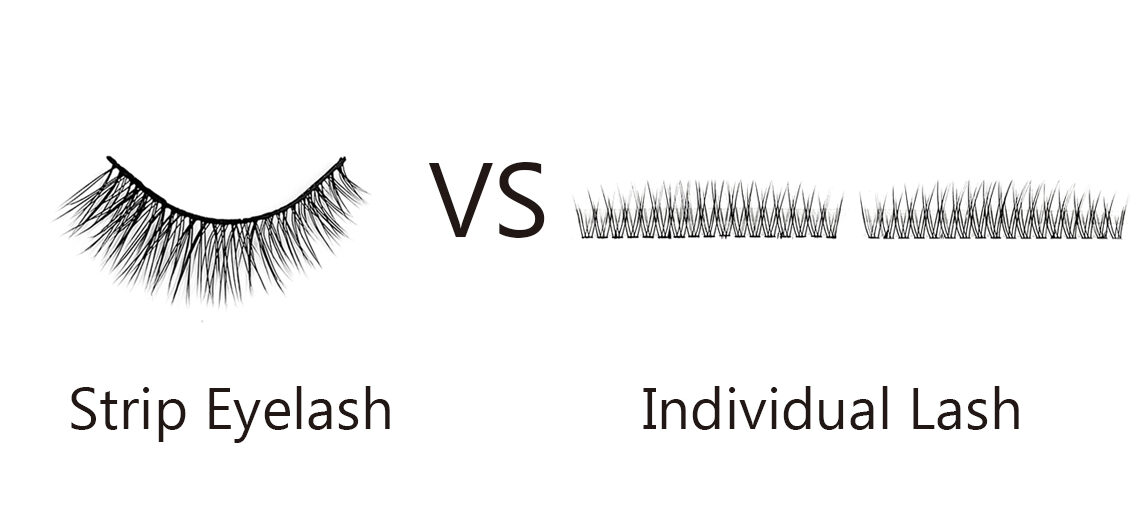 How to Select False Eyelashes
  There are several things to consider when buying false eyelashes. Firstly, the length of the lashes will determine where you can place them on your eyelids. Secondly, you need to decide whether to get individual or strip lashes. Individual lashes are perfect for people who have monolids or Asian eyelids since they have difficulty applying strip lashes. You also need to consider the type of eyelashes, such as synthetic/human hair or mink. There are also eyelash adhesives, which are essential if you don't want to damage your natural eyelashes while wearing false lashes. False lashes come in a variety of shapes, sizes, and colors. If you are going for a natural look, choose lashes that are already black. If you want a more dramatic look, you may want to use colored lashes. While choosing the length of your lashes, make sure to take into account the thickness of your natural eyelashes. Longer lashes will likely showcase gaps between your natural and false lashes. In addition, make sure to check the weight of the lashes to avoid eyelids drooping.
  How to Apply Individual Eyelashes
  Applying individual lashes can be a bit of a challenge. If you're not used to putting false lashes on, it can take a few tries to figure out the best way to put them on. The first step is to put glue on the lashes. Wait a few seconds for the glue to get tacky before applying the lashes to your eyelid. Put the middle of the lashes at the base of your natural lashes and then the ends at the very outer corner. Make sure not to put too much pressure or else you will end up damaging your natural lashes.
  How to Apply Strip Eyelashes
  The most common way to apply strip lashes is to first separate the lashes (if they are attached). You can either use tweezers or your hands to separate the lashes. Then, align the lashes along your natural lashes and use the glue to secure them. You may want to put a thin line of glue on both sides of the strip lash. This will make it easier to apply them to your natural lashes without leaving any gaps. If you want to apply the strip lashes to your waterline, make sure to first trim the ends of the strip. It's also important to keep in mind that the strip lashes are heavier than individual lashes, so they might pull down your natural lashes if you don't apply them correctly. It's best to apply the strip lash as close to the base of your natural lashes as possible without actually touching the natural lash.
  Individual Eyelashes VS Strip Eyelashes
  The main difference between the two lies in their application. Individual lashes are applied to specific spots on your eyelids, whereas strip lashes are applied all the way across your eyelids. Although these two eyelashes are different, both can make your eyes look bigger and more dramatic. Some people believe that individual lashes look more natural than strip lashes, but this is not always the case. The main thing is that you apply them correctly. It's also important to note that strip lashes are thicker, heavier, and more visible than individual lashes. This means they can pull down your natural lashes if you don't apply them correctly. Whether you choose to wear strip or individual lashes, it's important to know how to apply them correctly to avoid damaging your natural lashes.
  Bottom line
  False eyelashes will make your eyes look bigger and more dramatic, but there is a bit of a learning curve when applying them. In order to get full lashes, you will likely need to apply more than one pair. Make sure to choose eyelashes that are appropriate for your eyelid shape. And don't forget about eyeliner and eyeshadow!